Soft tissue fillers are FDA approved flexible substances that can be injected into the skin to improve the appearance of lines and wrinkles, plump lips, fill hollows, improve scars and elevate deep folds.  The result is a smoother, more youthful appearance with minimal downtime and maximum safety.  No surgery is involved. Fillers are placed in the skin with a small needle.
Spider veins are dilated small blood vessels that have a red or bluish color. They appear mostly on the legs, occasionally on the face or elsewhere. They can be short, unconnected lines or connected in a "sunburst" pattern. They may also look like a spider web or a tree with branches. Sometimes they can cover a large area of skin and be quite unattractive. We treat these with a sclerotherapy solution that dissolves them.
Laser Treatments - Diolite and Gemini
Botox and Dysport are commonly used to improve the furrows between the eyebrows, as well as forehead creases and crow's feet.  These FDA approved medicines are used to temporarily improve the look of moderate to severe frown lines between the eyebrows. They work by blocking the nerve impulses to the muscles.  This reduces the muscle activity that can cause persistent lines to form between the brows.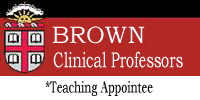 With a microdermabrasion skin treatment program, you can see immediate improvement in your skin's appearance. When it is repeated, there are increasing benefits. This unique approach stimulates the production of new skin cells and collagen. It is a non-invasive, non-surgical skin conditioning process.

Latisse is a prescription treatment for hypotrichosis used to grow eyelashes, making them longer, thicker, and darker. Eyelash hypotrichosis is another name for having inadequate or not enough eyelashes. 
Both of these lasers treat Facial Veins, Age Spots and Freckles along with other Pigmented and Vascular Blemishes. The Gemini Laser has all the technology of the Diolite 532, plus the longer wavelength, 1064, so that it can also do Photorejuvenation of collagen and treat Rosacea. Treatment of most of these conditions takes only 10 to 30 minutes.  Some conditions need one treatment and others require several.  No bruising occurs as with older technologies. Post-treatment care is minimal.
We have a variety of Chemical Peels available. From the mildest "lunchtime peels" to our stronger Obagi Blue and NEW ZO Peels. All our peels help improve discoloration and fine lines.